Category / Citizen Data Lab
Overview of the mapping methods of the Citizen Data Lab, designed by Gabriele Colombo, Density Design Milano.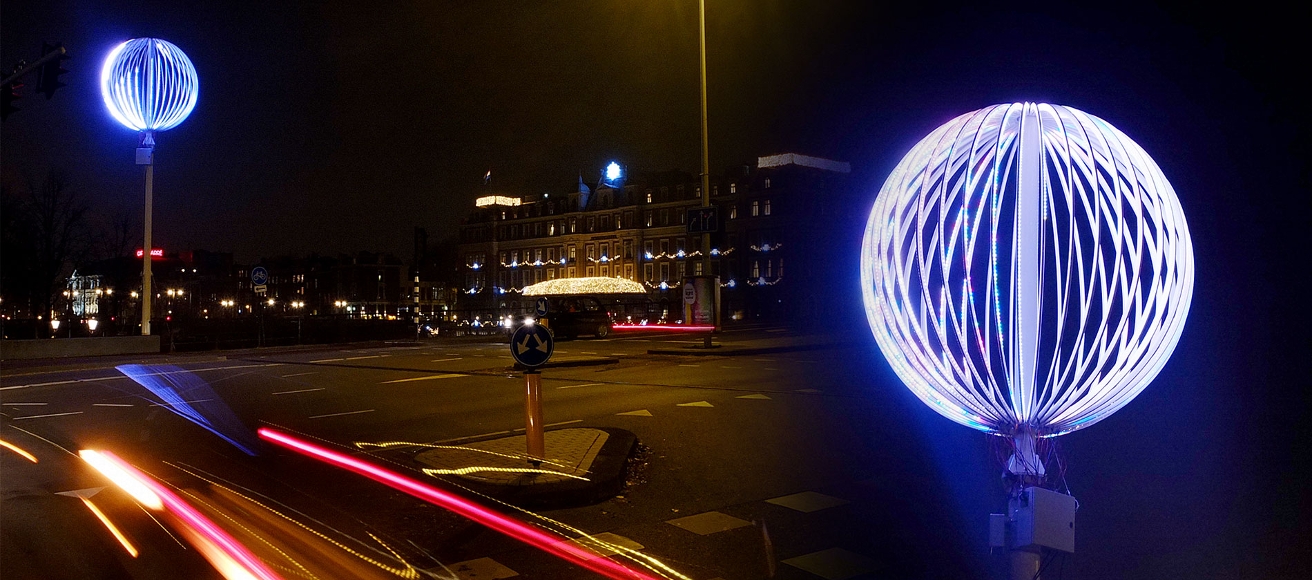 For the Amsterdam Light Festival, eight students of the Amsterdam University of Applied Sciences (AUAS) are making a large illuminated sphere that uses colours to reflect the mood of the city. From Thursday, 27 November, the sphere can be found beside the Torontobrug, the bridge across the River Amstel leading to Stadhouderskade.
Students of the Schools of Technology and Digital Media and Creative Industry are working on the light installation in collaboration with researchers from the Citizen Data Lab and with Rogier van der Heide, artistic director of the Amsterdam Light Festival. Known as the Amsterdam Sphere, the installation is illuminated in different colours, according to the mood of the city. This way anyone driving onto the bridge can see how the city is feeling that day.
Students of the Architecture, Product Design and Commercial Economics programmes have made the steel framework measuring three by three metres, on which thousands of LED lights have been installed. Three Computer Technology students developed the interactive component of this work of art.
Source: http://www.amsterdamuas.com/about-auas/news/content/news/2014/12/students-make-interactive-sphere-for-amsterdam-light-festival.html


This month's MIT Technology Review's business report is all about smart cities. But the article on Amsterdam describes local initiatives that focus on the smart citizen instead, such as the projects of our Citizen Data Lab and Waag Society.
Read the article at:
http://www.technologyreview.com/news/532521/citizen-technologists/